Impossible to add Desires and Interests tags.
complete
FEELD UPDATE: This a known bug and we are hoping to fix it in the coming update. For now, before adding any new Interest or Desire tags you may need to remove all current tags first and then add your current and new tags all in one go.
Even with less than 15 caracters I was unable to add a new desires
- 🧔🏻👩🏿👱🏻‍♂️ > too many caracters
It was great to I be able to use emoji
- primal chemistry > too many Caracters
And 15 caracters seems a little short. I wanted to add "primal chemistry" which too long but not so long for a tag. What do you think ?
- primal > still too many caracters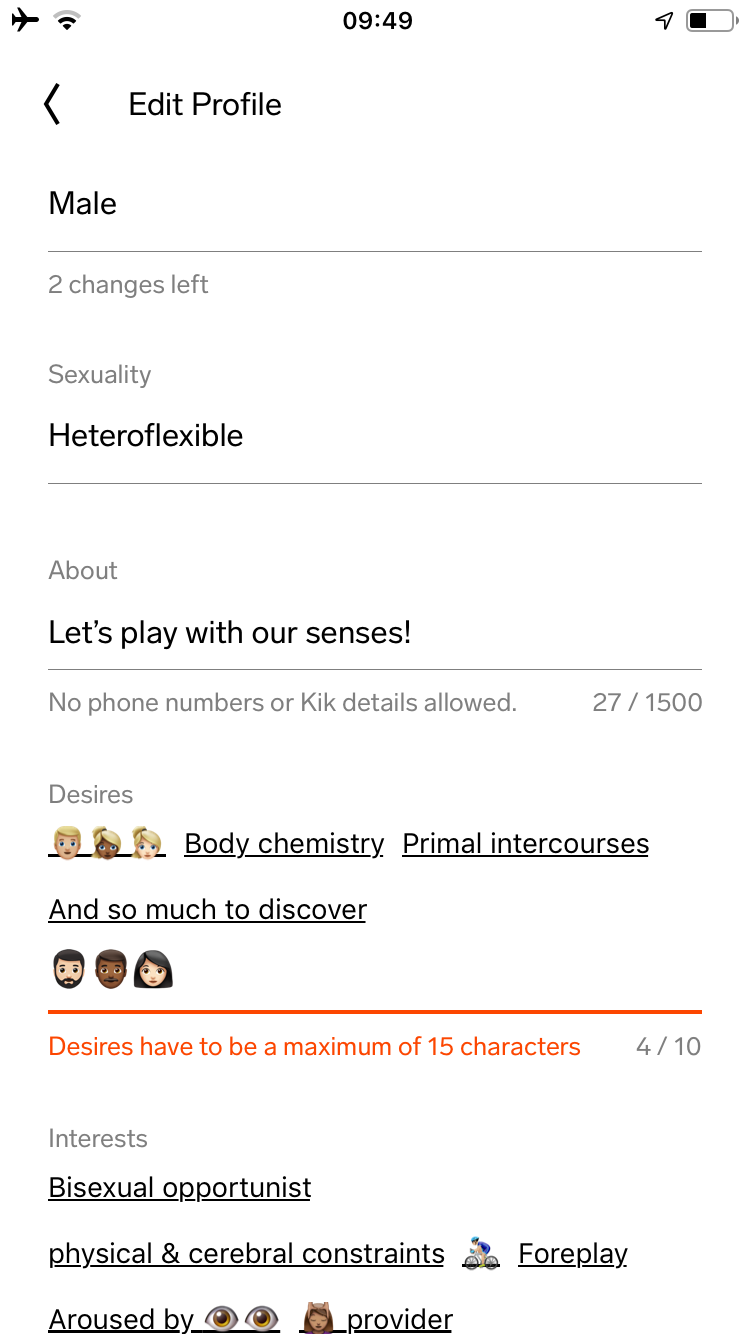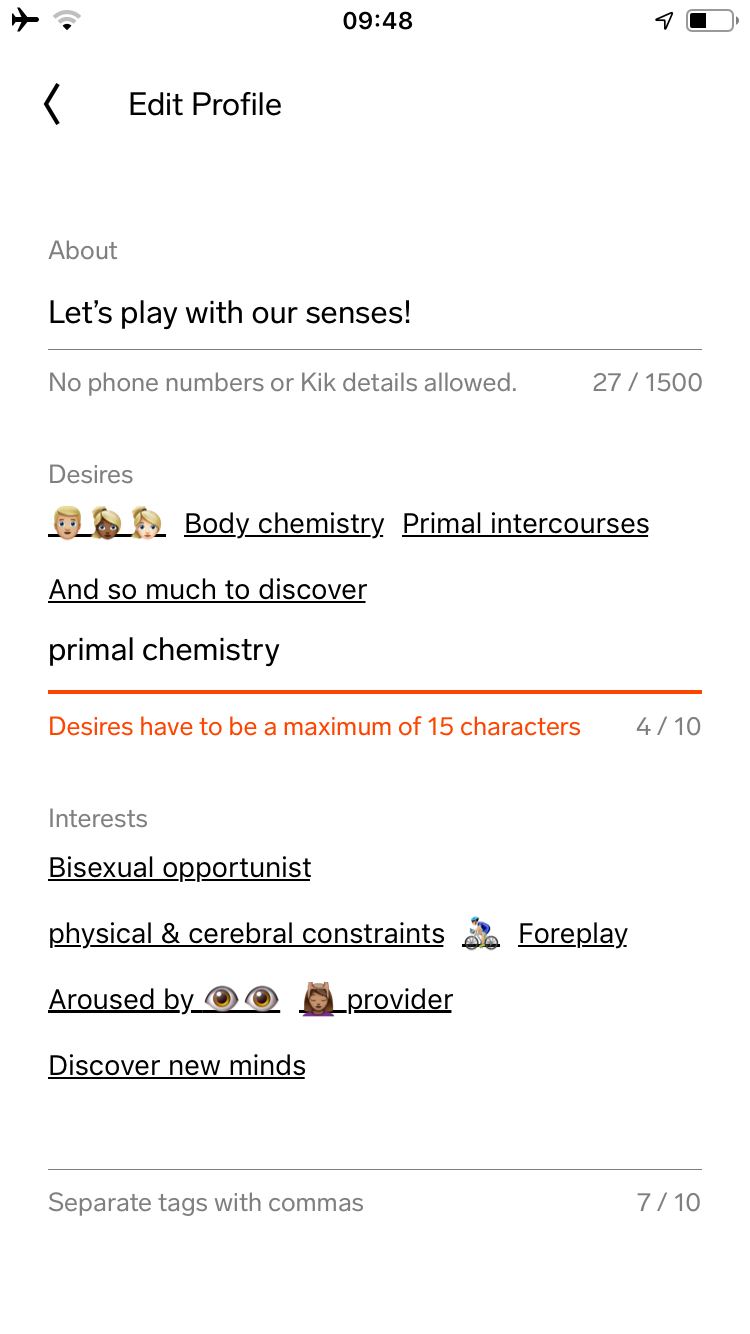 marked this post as
complete
marked this post as
open
Merged in a post:
Interests section won't save my tags
iPhone SE, iOS 12.1.2
I tried to copy-paste and type the words (10 or less), restarted the app several times, no matter what I do, they won't save once I taped the back arrow on the upper left corner of the screen. Thx for your help.
marked this post as
complete
Merged in a post:
I have my notification setting on but I am not receiving notifications for new messages.
iOS. I don't know why this suddenly stopped a few days ago
Merged in a post:
Cannot save any text to profile interests. Just stays blank after typing in.
marked this post as
open